Student Loan Repayment Options: Find the Best Plan For You
Standard or income-driven repayment is likely the best plan for you depending on your financial goals.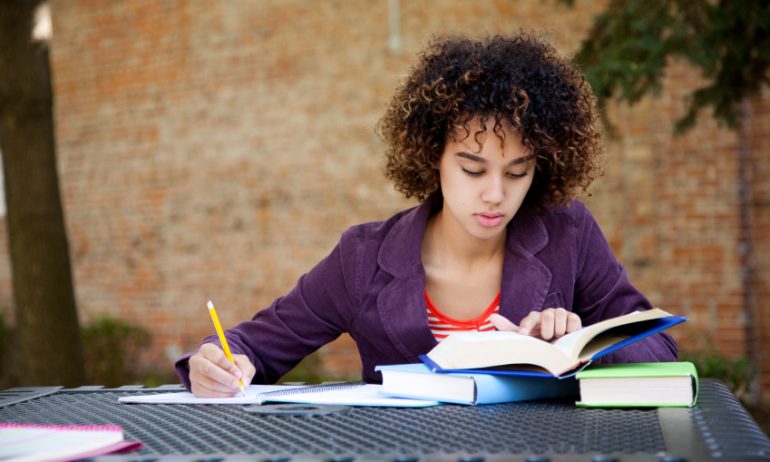 Many or all of the products featured here are from our partners who compensate us. This may influence which products we write about and where and how the product appears on a page. However, this does not influence our evaluations. Our opinions are our own. Here is a list of our partners and here's how we make money.
There are multiple federal student loan repayment options. But the best one for you will likely be standard repayment or income-driven repayment, depending on your goals.
You can also lower payments with the graduated and extended student loan repayment plans, which don't rely on your income. These offer fewer benefits than income-driven repayment, but they may make sense if you make a lot of money or want predictable payment amounts.
If you want to pay less interest
Best repayment option: standard repayment.
On the standard student loan repayment plan, you make equal monthly payments for 10 years. If you can afford the standard plan, you'll pay less in interest and pay off your loans faster than you would on other federal repayment plans.
How to enroll in this plan: You're automatically placed in the standard plan when you enter repayment.
If you need lower student loan payments
Best repayment option: income-driven repayment.
The government offers four income-driven repayment plans: income-based repayment, income-contingent repayment, Pay As You Earn (PAYE) and Revised Pay as You Earn (REPAYE). These options are best if your income is too low to afford the standard payment.
Income-driven plans set monthly payments between 10% and 20% of your discretionary income. Payments can be as small as $0 if you're unemployed or underemployed and can change annually. Income-driven plans extend your loan term to 20 or 25 years. At the end of that term, any remaining loan balance will be forgiven — but you pay taxes on the forgiven amount.
Before changing student loan repayment plans, plug your information into the Education Department's Loan Simulator to see what you'll owe on each plan. Any option that decreases your monthly payments will likely result in you paying more interest overall.
How to enroll in these plans: You can apply for income-driven repayment with your student loan servicer or at studentaid.gov. When you apply, you can choose which plan you want or opt for the lowest payment. Taking the lowest payment is best in most cases, though you may want to examine your options if your tax filing status is married filing jointly.
If you qualify for student loan forgiveness
Best repayment option: income-driven repayment.
Public Service Loan Forgiveness is a federal program available to government and certain nonprofit employees. If you're eligible, your remaining loan balance could be forgiven tax-free after you make 120 qualifying loan payments.
Only payments made under the standard repayment plan or an income-driven repayment plan qualify for PSLF. To benefit, you need to make most of the 120 payments on an income-driven plan. On the standard plan, you would pay off the loan before it's eligible for forgiveness.
How to enroll in these plans: You can apply for income-driven repayment with your servicer or at studentaid.gov.
Have private student loans?
Private student loans don't qualify for income-driven repayment, though some lenders offer student loan repayment options that temporarily reduce payments. If you're struggling to repay private student loans, call your lender and ask about your options.
If you have a credit score in at least the high-600s — or a cosigner who does — there's little downside to refinancing private student loans at a lower interest rate. Dozens of lenders offer student loan refinancing; compare your options before you apply to get the lowest possible rate.
How much could refinancing save you?
Want to pay less for your student loans?
See if you pre-qualify for refinancing and compare real rates — not just ranges or estimates.
Some private lenders also refinance federal student loans, which can save you money if you qualify for a lower interest rate. But refinancing federal student loans is risky because you lose access to benefits like income-driven repayment plans and loan forgiveness. Refinance federal loans only if you're comfortable giving up those options.
Spot your saving opportunities
See your spending breakdown to show your top spending trends and where you can cut back.